From Monday the 17th January you will be able to hit BRAND NEW golf balls at the Driving Range.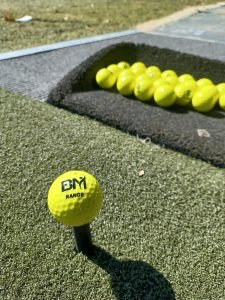 The balls are 80-90 compression, have a rubber core and an acrylic resin cover, and have been customised with the Club's new logo!
Due to the new balls being introduced from Monday, you will no longer be able to take your golf bags into the hitting bays.